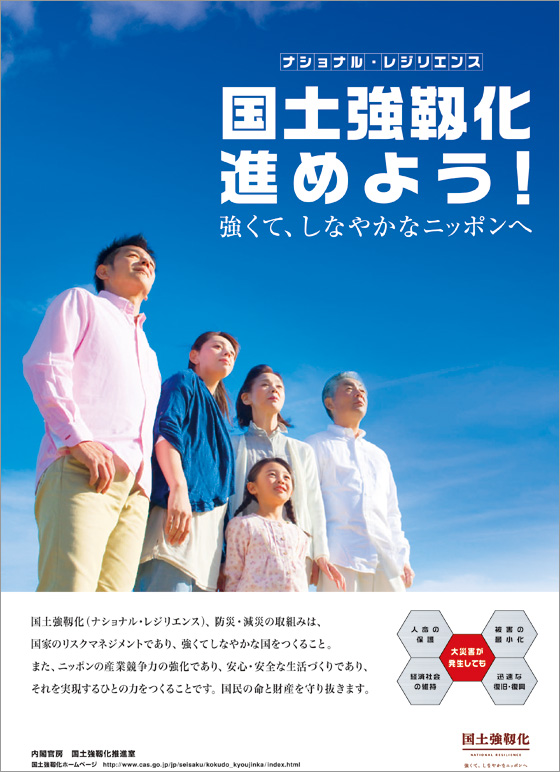 We are committed to promoting initiatives for building national resilience with the aim of creating safe and secure national lands, regions, and economic society that have strength and flexibility, even in the event of any disasters. Basic principles therefor are as follows:
(i) Prevent human loss by any means.
(ii) Avoid fatal damage to important functions for maintaining administration as well as social and economic systems.
(iii) Mitigate damage to property of the citizenry and public facilities.
(iv) Achieve swift recovery and reconstruction.
Pamphlet
Basic Act for National Resilience Contributing to Preventing and Mitigating Disasters for Developing Resilience in the Lives of the Citizenry
- Outline
- Full text
Fundamental Plan for National Resilience
- Outline
- Full text
Action Plan for National Resilience 2014
- Outline
- Full text
Assessment of Vulnerability to Large-scale Natural Disasters (Outline)
Holding of a Meeting of the Advisory Committee on National Resilience (Disaster Reduction and Mitigation)
Holding of a Meeting of the Liaison Conference of Relevant Ministries and Agencies for Building National Resilience