Meeting with the representatives of France, Germany, and India in Tokyo
Further to the Registration of Expo 2025 Osaka, Kansai, Japan at the BIE General Assembly in December last year, we have been inviting other countries and international organizations around the world to participate in the Expo.
On 20th April, Minister for the World Expo 2025, Mr. INOUE, met the representatives of French Republic, Republic of Germany and India, which have confirmed their participations through diplomatic channels. Mr. INOUE expressed his sincere appreciations to their countries' confirmations to participate and sought their countries' close collaborations with Japan to bring about the successful Osaka-Kansai Expo.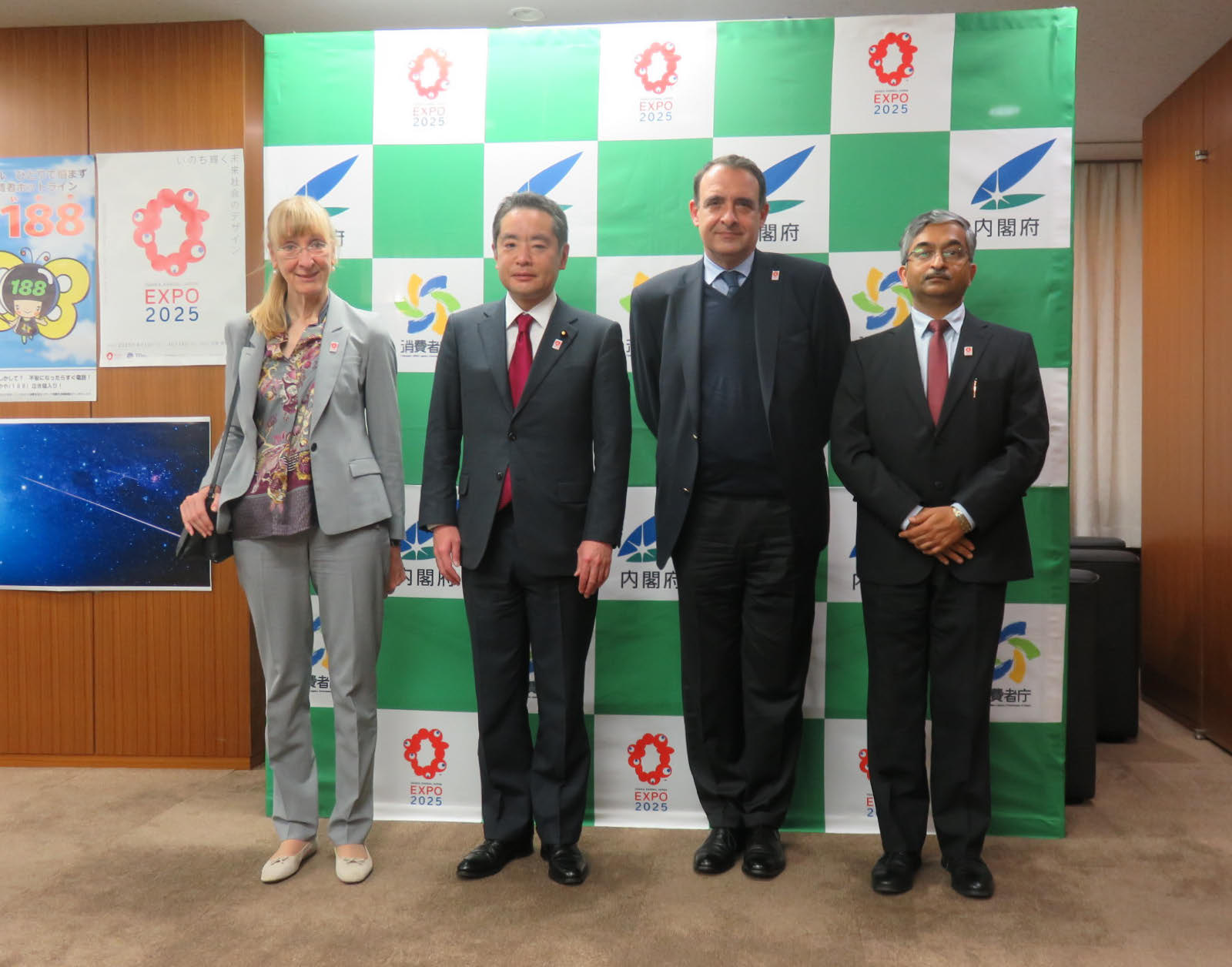 Photo session with the representatives.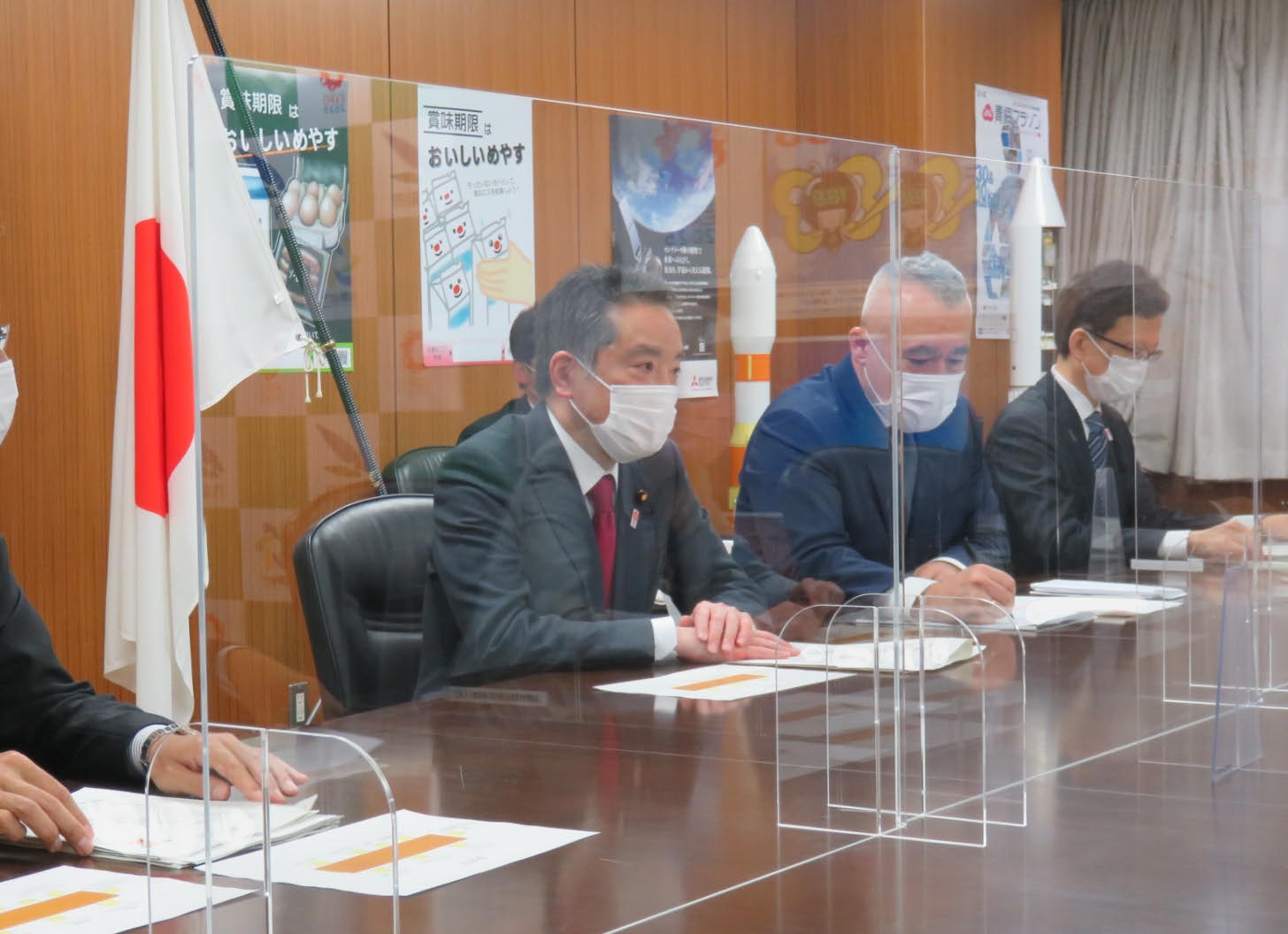 Meeting with the representatives
---
【本件連絡先】
内閣官房 国際博覧会推進本部事務局
TEL.03-6910-2019(代表)