The Senkaku Islands are an inherent part of the territory of Japan.
In January 1895, after having carefully ascertained that the Senkaku Islands were uninhabited islands, and that there had been no trace of control over the islands by another state prior to that period, the Japanese Government incorporated the islands into Okinawa Prefecture based on a cabinet decision. This was accepted means of duly acquiring territorial sovereignty in accordance with international law.
Subsequently, Japanese civilians settled on the previously uninhabited islands, after the Government of Japan approved the lease of the islands. Settlers ran businesses such as manufacturing dried bonito and collecting bird feathers.
When some Chinese fishermen from Fujian Province were drifted around Uotsuri Island of the Senkaku Islands, Japanese people rescued the Chinese fishermen. In response, the consul of the Republic of China in Nagasaki sent a letter of appreciation which had a reference to "the Senkaku Islands, Yaeyama County, Okinawa Prefecture, Empire of Japan."
Before the World War II, the islands counted more than 200 inhabitants at its peak, and taxes were collected from the inhabitants. The Government of Japan continues to control the territory by such means as patrolling, enforcing laws, as well as by duly taking required steps to manage government-owned-properties.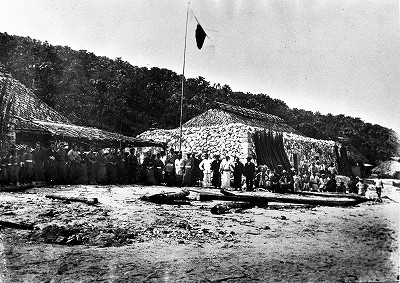 [A bonito processing factory at Uotsuri Island]
(Photo: NAHA CITY MUSEUM OF HISTORY)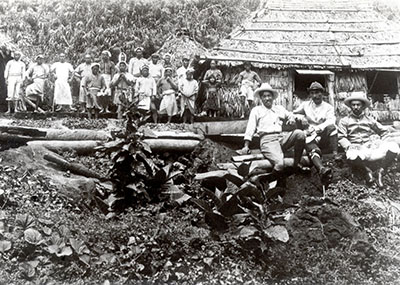 [Photo of inhabitants]
(Photo: NAHA CITY MUSEUM OF HISTORY)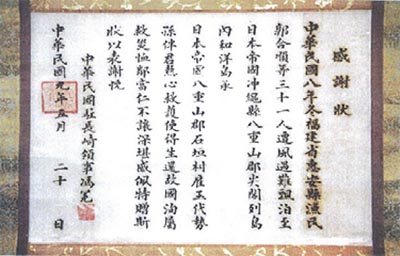 [Letter of Appreciation from the consul of the Republic of China in Nagasaki, Japan]