Takeshima is an inherent part of the territory of Japan
Numerous maps and documents clearly demonstrate that Japan has recognized Takeshima for centuries. In the early 17th century, Japanese merchants were given permission for passage to Ulleungdo Island by the Japanese government, and they used Takeshima as a navigational port for ships on their way to Utsuryo Island as well as a ground to catch sea lions and other marine resources. Japan established sovereignty over Takeshima by the mid 17th century.
In the early 1900s, the residents of the islands of Shimane Prefecture called for a stable situation to conduct their sea lion hunting business. The Japanese government incorporated Takeshima into Shimane Prefecture in January 1905, following a Cabinet decision. The governor of Shimane Prefecture announced it on the 22nd February in the same year.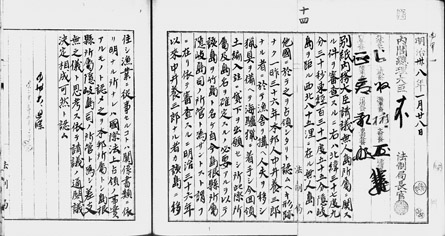 [Cabinet decision in 1905]
(Photo:Japan Center of Asian Historical Records)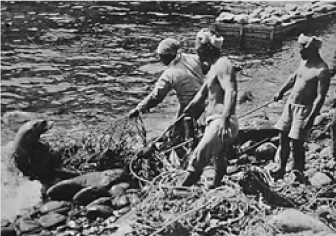 [Sea lion hunting on Takeshima]
(Photo: Shimane Prefecture Takeshima Reference Room)